Lucky Art – Pastel Painting Mall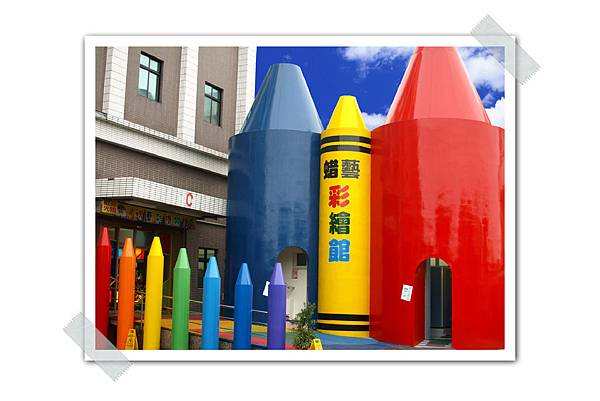 Address: 7, Desing Sixth Road, Suao Township, Yilan County
Telephone: 03-9907101
Fax: 03-9906949
Website: www.lucky-art.com.tw
Open Hours: 8:30 ~ 17:00
Admission: Charge
Service:
n Briefing: introduction of pastel manufacturing process
n Painting Workshop: painting seminars on instructing painting skills
n Color pen DIY: make a color pen in person
n Pastel DIY: make a pastel in person
n Body painting: paint an amazing pattern on your body
n Star Boulevard: pick a favorite costume and put it on to be a super star
Lucky Art is the sole factory producing pigments for body painting and one of the two only pastel plants in Taiwan. With a reputation of the best quality, the 90% of our production go abroad.
In 2008, the ground floor of the factory was renovated for opening the door to the public. Our successful operation was certified by the Ministry of Economy as a tourism factory the next year; then we earned the award of the "superior tourism factory" in 2010.
Here is a playground for kids to learn the art of color painting. By integrating teaching with fun through a variety of activities, we intend to create a fantasy land for both of children and their parents.