Stone House Nature Sculpture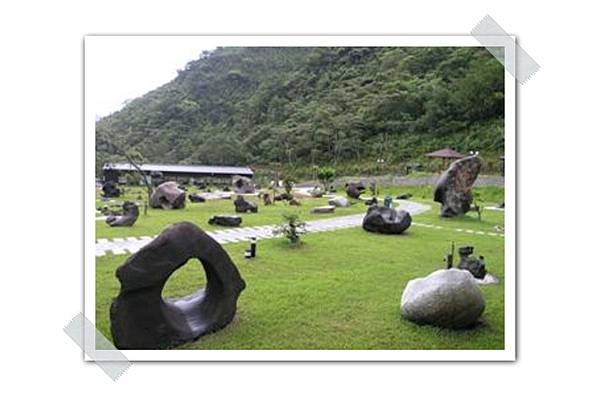 Address: 185-21, Aijie Road, Husi Village,
Yuanshan Township, Yilan County
Telephone: 03-9225778
Fax: 03-9233061
Website: http://www.stone-house99.com/
Open Hours: 8:00 ~ 20:00
Admission: NT$35
Service:
n Dining
n Location rental for outdoor activities
In order to share enjoyments with nature shaped stones fans and tea drinking lovers, Stone House, after years of searching for an ideal location, finally finds its home in Yuanshan. The Chinese-style garden setting is surrounded by mountains in three sides, adding up picturesque and artistic ambience.
We believe that art and culture nurtures human souls and beautiful things can easily break through any boundaries to communicate with people and bring in joys. All stone collections in display in the garden come from the wild. Their changeable outlines are sculpted by the sun, the wind, the water and the sand. You will be amazed at the magic hands of the mother nature which give each stone an distinct character and complete master pieces of artwork.
In addition to the splendor of stone sculptures, the wide space is offered for holding family gatherings, group meetings or events. The dining area can accommodate 60 to 70 people. After having meals, you may take a seat at the tea serving area to drink a cup of tea and enjoy the lovely scenery.