Taiwan Drama Museum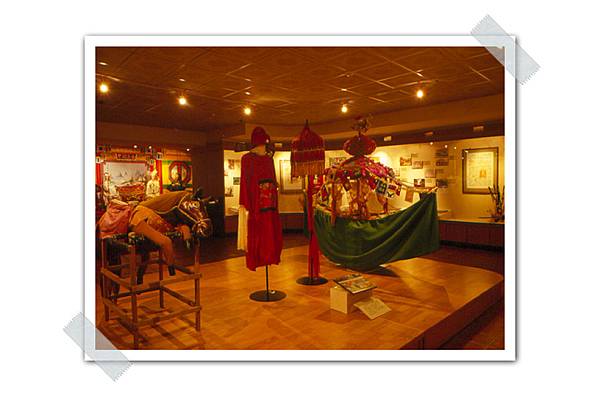 ◎ Address:101, Sec. 2, Fushing Rd., Yilan City, Yilan County
◎ Telephone:03-9322440 ext450
◎ Website:svr2.ilccb.gov.tw/theatre
◎ Hours:9:00~12:00 and 13:00~17:00(Tuesday~Friday)
9:00~17:00(Saturday~Sunday)
◎ Admission:Free. Guided tour service is also available at no extra charge.
◎ Services:guided tour; puppets and costumes may be borrowed for free
◎ Weekend performances (Taiwanese opera and learning sessions). Publications are also available for sale.
Founded on April 21, 1990, the four pillars to the 3-story Taiwan Drama Museum, the nation's first public museum dedicated to the local drama, were Taiwanese opera, traditional puppet show, gloved puppet show, and Pei-Guan music. Located inside the 400-plus-ping multifunctional museum are 3 exhibition rooms, one viewing room, a study room, an A/V library, special collections sections, administrative office, and a service concessions area.